Caledon Real Estate - Country Homes & Estates For Sale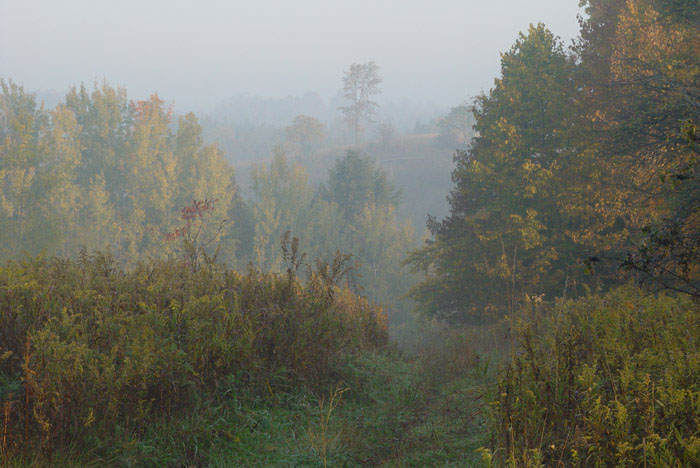 King and Caledon are nestled in a lovely, rural area just to the north of Toronto. The distinctively hilly, rolling terrain is within the Oak Ridges Moraine. Formed during the last ice age, it was the extreme southern edge of the glacier, which as it finally retreated left ridges, hills, valleys, and kettle lakes. The area contains the headwaters of many of southern Ontario's rivers.
The natural beauty of the area can be experienced on foot by hiking the Oak Ridges Trail, which, when completed will extend from the Northumberland Forest in the east to the Albion Hills in the west, a distance of 230 km. At present, it consists of 120 kilometres of trails from Caledon through King, Aurora, Whitchurch-Stouffville, Uxbridge, Scugog and as far east as Clarington.
Discover the Town of Caledon
The Town of Caledon is actually made up of more than 20 towns, villages and hamlets spread across 700 square kilometres of gently rolling terrain. It has remarkable natural beauty which has attracted many people to establish large homes and estates. There are many rivers, creeks and ponds that support a diverse wildlife (hence the World Biosphere Reserve designation by UNESCO for the Escarpment that runs through Caledon). The "Hills of Caledon", as it is also known, has a character all its own; rural, unspoiled, yet not unsophisticated. Creative people have long been drawn to it and many artists and artisans live and work there or in Toronto, which is within commuting distance from Caledon. There are some very special shops, restaurants, inns and recreational clubs (golf, skiing, fishing) in the area.
Caledon is within the Region of Peel.
Town of Caledon Useful Links
Schools & School Boards in the Caledon Area

York Region District School Board
York Catholic District School Board
Country Day School
St. Andrew's College
Pickering College
Montessori Country School
---
Caledon Luxury Real Estate
Caledon Luxury Homes for Sale
Caledon Homes for Sale